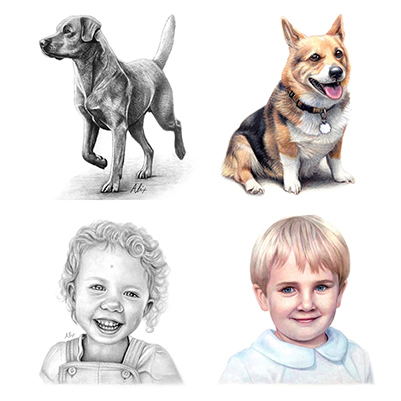 I offer colored pencil and graphite pencil portraits, which come in a number of different sizes from small to large. Your choice may depend on the number of subjects in your portrait and your budget. Sizes and prices can be viewed here.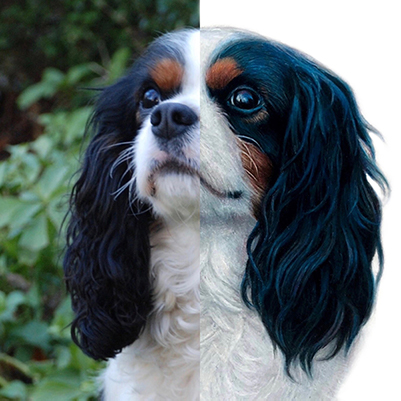 Photos can be sent through my contact form, email or by postal mail. The most suitable reference photos for portraiture are taken up close at eye level and lit with natural light. My main rule of thumb is "the better the photo, the better the portrait". If you can't decide, I'm happy to give suggestions. All backgrounds will be left white unless requested otherwise. If you would like a background please let me know and I can give you a quote.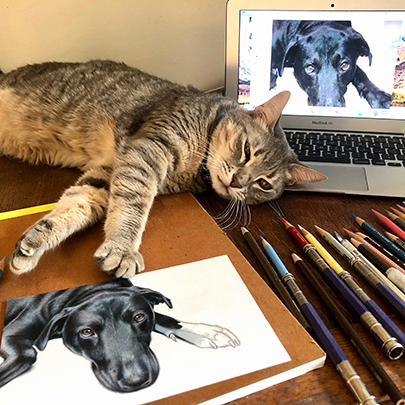 Once you have chosen your photos and decided on the type of portrait you want, you can submit an order by filling out the contact form. I usually have a waiting list but I will confirm the approximate time scale, and I will always try to juggle my schedule to fit in a special occasion. Once details are agreed on, you may place down a 50% deposit to secure your slot. The remaining balance is due on completion and full satisfaction of your portrait. Payment can be sent via check by mail, through Venmo, PayPal or my Etsy shop.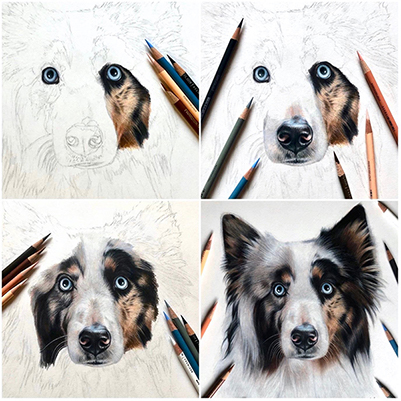 You will be notified once the drawing begins and I will email you progress photos along the way. This will give you the opportunity to make comments and see how your portrait is coming together. Please let me know if you would prefer me not to post on social media, in case it spoils a surprise gift. Once I have completed the portrait I will send you a full scan for your approval.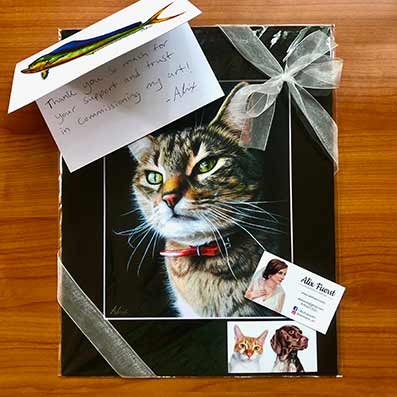 Drawings that are 8x10" in size or smaller come with an acid free black mat. All of my portraits are carefully enclosed in an acid free cellophane sleeve, and shipped in a rigid cardboard mailer by USPS. I will provide you with a tracking number once it has been scheduled for delivery. If you're reasonably local to Durham, North Carolina, you're welcome to drop by or I can hand deliver the portrait.